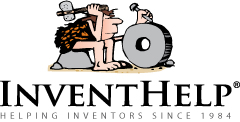 Pittsburgh, PA (PRWEB) February 27, 2014
InventHelp, a leading inventor service company, announces that one of its clients, an inventor from Florida, has designed a fitted bed sheet that would feature handles along the outer edges and in the middle (for larger sheet sizes). This invention is patented.
"Helping Hands" modified sheet would make it easier for post-surgery patients recovering at home, the elderly, and people of all ages with disabilities to shift from side to side and move up and down, when in bed. Additionally, the sheet assists the user with getting out of bed. The invention also would be helpful to those who live alone or who have limited help from others. The sheet would minimize the need to struggle to turn oneself in bed, which could lead to a more restful night's sleep. No installation would be required, nor tools or special equipment. Easily portable and easy to store when not in use, Helping Hands could provide convenience for any user.
Helping Hands modified fitted sheet could be producible from 100% cotton or flannel with a high thread count for comfort. The sheet would include securely attached, reinforced handles. The handles would be designed not to irritate skin. The sheet for a single bed and double bed would feature two handles on either side (one near the top, and one midway down the sheet). The sheets for a queen bed and a king bed would feature two handles on either side (one near the top and one midway down the sheet), and would also include an additional pair of handles in the center of the sheet. Helping Hands could be produced in a variety of colors and patterns.
InventHelp is attempting to submit the invention to companies for review. If substantial interest is expressed, the company will attempt to negotiate for a sale or royalties for the inventor. For more information, telephone Dept. 11-NAP-147 at (800) 851-6030.
Manufacturers interested in reviewing additional inventions and new product ideas can contact InventHelp's marketing partner Intromark by filling out an online request to review new product ideas here.
# # #