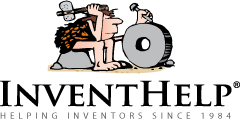 PITTSBURGH, PA (PRWEB) February 11, 2015
InventHelp, a leading inventor service company, announces that one of its clients, an inventor from Maryland, has designed a new method of reversing excessive heat in a VVT-i internal combustion engine efficiently. This invention is patented.
"Method of Transferring Heat from An Internal Combustion Engine" could prevent oil problems, increase the longevity of the engine, transmission, and reduce the need for maintenance and more. The invention would remove and reverse harmful thermal heat and prevent oil from sludging, gelling, burning, boiling or varnishing at 600 miles. This function could improve performance and prolong the life of the engine, transmission and component parts.
Method of Transferring Heat from An Internal Combustion Engine would involve removal of all bracket interfaces from the catalytic converters to the engine and exhaust system. The heat path would be reversed from the VVT engine block and transferred away from the engine. The front lower splash guard also would be removed in order to increase ventilation of the engine bay and cool the radiator, oil, fluids and engine block. The transmission cooler would reduce standing fluid temperature by 20 degrees, which would create a cooler transmission, improve performance and allow for smoother, quicker shifts. The cooler would consist of 3/8-inch clamps, two 3/8-inch hoses and two 3/8-inch tees for maintaining appropriate fluid pressure and volume. The transmission splash guard on the driver's side wheel well would be slotted for optimal circulation of incoming cool air and outgoing hot air. This feature would increase RAM forced-air circulation to the engine and transmission, as well as their component parts. As a result, the Method of Transferring Heat from An Internal Combustion Engine solves the problem of heat not being able to exit efficiently because the VVT block lacks enough space for absorption and dissipation or cooling, and the heat sink lacks the volume to cool the heat.
InventHelp is attempting to submit the invention to companies for review. If substantial interest is expressed, the company will attempt to negotiate for a sale or royalties for the inventor. For more information, telephone Dept. 11-BTM-931 at (800) 851-6030.
Manufacturers interested in reviewing additional inventions and new product ideas can contact InventHelp's marketing partner Intromark by filling out an online request to review new product ideas here.
# # #