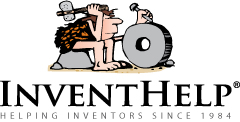 PITTSBURGH, PA (PRWEB) January 14, 2015
InventHelp, a leading inventor service company, announces that one of its clients, an inventor from Washington, has designed an attachment system that could enable a user to attach a carport, awning or other type of light roofing to an existing structure without puncturing or damaging the roof of the existing structure. This invention is patented.
"MJK Roof Hangers" system would consist of steel supports that attach to the fascia and soffit of the existing structure and curve upward to support and secure the light roofing to the existing roof. The design helps to prevent damage to the roof, which prevents leakage. The unit is easy to install and ideal for do-it-yourselfers.
MJK Roof Hangers are comprised of steel supports that measure approximately 12 inches tall, 22 inches long and 1/8 to 3/16 inches thick. The hangers are of an L-shape design and attach to the underside of the rafter and fascia of the existing roof. The user would attach the hangers to the existing structure, attaching them to the rafter and fascia at 24 inches. Once the hangers are in place, the new rafter for the patio roof can be attached over the top of the existing roof so that the two roofs overlap each other.
InventHelp is attempting to submit the invention to companies for review. If substantial interest is expressed, the company will attempt to negotiate for a sale or royalties for the inventor. For more information, telephone Dept. 11-FED-1161 at (800) 851-6030.
Manufacturers interested in reviewing additional inventions and new product ideas can contact InventHelp's marketing partner Intromark by filling out an online request to review new product ideas here.
# # #