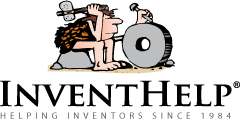 PITTSBURGH, PA (PRWEB) May 12, 2016
InventHelp, a leading inventor service company, announces that one of its clients, an inventor from California, has designed a modified pair of chopsticks that could ease the task of lifting small bits of food to the mouth. This invention is patented.
"Modern Chopsticks" are designed to eliminate the hassles and frustrations of manipulating traditional chopsticks. The improved design offers an easier way to pick up and eat food items while lessening messes. Modern Chopsticks are an environmentally friendly alternative invention to wooden chopsticks. The design allows for easy use by individuals of all ages and skill levels.
Modern Chopsticks would consist of a one-piece device that would be long and thin, and would feature a curved design. It would measure ¼ inch high, 10 inches long and approximately ½ inch wide. The accessory would be designed to grab food without using any pressure applied to the utensil. The utensil would feature a fork with a reverse hook. The top-end of the chopstick would be securely connected, with the "S" curve or reverse bend. This feature would naturally create a grip or closing pressure to hold onto food particles. The pressure would only be applied to open the gap and release food particles. A cut-out area would enable the user to keep both sides in alignment and would limit the size of the opening. Modern Chopsticks would ease the task of grasping food and could be produced in various sizes and from different materials.
InventHelp is attempting to submit the invention to companies for review. If substantial interest is expressed, the company will attempt to negotiate for a sale or royalties for the inventor. For more information, telephone Dept. 13-SDB-696 at (800) 851-6030.
Manufacturers interested in reviewing additional inventions and new product ideas can contact InventHelp's marketing partner Intromark by filling out an online request to review new product ideas here.
# # #