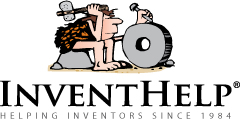 Pittsburgh, PA (PRWEB) February 25, 2015
InventHelp, a leading inventor service company, announces that one of its clients, an inventor from Florida, has designed a motorized back scrubber that could be installed in a shower enclosure. This invention is patented.
The "Motorized Back Scrubber Device" would enable an individual to scrub the back thoroughly, cleansing pores and removing dead skin. This product could eliminate the awkward maneuvering needed to use a hand-held scrub brush, and provides a soothing, massaging effect. This invention would be ideal for use by most anyone, from athletes to construction workers, including elderly persons who wish to still be independent while bathing or showering. According to the inventor, The Motorized Back Scrubber Device would be perfect to bring about a more complete personal cleansing, relaxation and comfort in gyms, spas, hotels, homes or in common houses. For more information, visit http://www.uspto.gov and search under the following patent number: US 8,621,679 B1.
The Motorized Back Scrubber Device is a shower accessory, more particularly to a motor-driven back scrubbing device for cleaning a user's back. The device comprises two poles positioned parallel to each other on a durable frame adhered to a bathroom wall through large suction cups. The device also contains a sliding track on each pole to move the sealed motor with the roller brush upward and downward. The user could apply this vertical movement through a specific knob placed in a control arm. A sealed DC motor housed in the first pole comprises an axle that ends in the second pole. The axle would connect with an elongated roller brush. The function of the motor is to rotate the roller brush in a clockwise or counterclockwise direction. The user could select each direction through a switch located in a control panel at the end of the same control arm. The device also features a shield to avoid excessive splash from the roller brush.
The roller brush is a cylinder covered with a material known as double contact. According to the user's preference to have a more or less abrasive cleansing surface, he/she can put special mats on the cylinder. These mats may be made of bristles, mesh, cloth, artificial sponge or natural sponge. Double contact would also be used to stick the mats to the cylinder.
"When I use an ordinary scrub brush, I have trouble getting to those hard-to-reach places, so I don't always feel as clean as I'd like to be," said the inventor. "I developed this scrubber to make thorough personal hygiene easier for anyone."
InventHelp is attempting to submit the invention to companies for review. If substantial interest is expressed, the company will attempt to negotiate for a sale or royalties for the inventor. For more information, telephone Dept. 08-MIM-3296 at (800) 851-6030.
Manufacturers interested in reviewing additional inventions and new product ideas can contact InventHelp's marketing partner Intromark by filling out an online request to review new product ideas here.
# # #