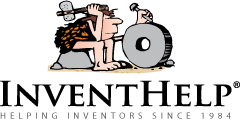 PITTSBURGH, PA (PRWEB) February 25, 2016
Shreveport Louisiana resident and retired teacher, Barbara Winfield, wanted a better cheesecake pan. Her goal: to find a pan that would not only ensure the cheesecake would bake evenly, but to eliminate the need to use a second pan during the baking process. Like many inventors, Barbara couldn't find the exact pan she was looking for on the market so she decided to invent her own. It was at that moment Mrs. B's Cheesecake Pan was born.
"Mrs. B's Cheesecake Pan", not only ensures that a cheesecake bakes evenly but it also prevents dips from forming in the cake. In addition, it eliminates the hassle of having to use a second pan, which can be cumbersome for bakers. According to Barbara, "I was so tired of dirtying extra dishes while making my cheesecakes. I knew there had to be a better way to make the process more efficient."
Believing that other bakers would have an interest in her cheesecake pan, Barbara contacted the local InventHelp® sales office in October of 2010 to purchase submission services and be referred to a patent attorney. In August of 2011, the InventHelp DataBank® submitted a brochure of Mrs. B's Cheesecake Pan to New York-based Chef's Planet, a company that designs, manufactures and markets a broad range of kitchen housewares products around the world. Founded in 2002, Chef's Planet products are available for purchase at retailers such as William-Sonoma, Bed, Bath & Beyond, Sur La Table and hundreds of independent kitchenware stores. After receiving the brochure, the National Sales Manager from Chef's Planet, John Cooper, contacted Intromark Incorporated, InventHelp's sister licensing company, for more information about the invention.
After a few conversations with Chef's Planet, Intromark Licensing Executives, and the inventor, negotiations began to establish a license agreement for Mrs. B's Cheesecake Pan. After two months, Intromark negotiated a royalty and advance for Barbara. Mrs. B's Cheesecake Pan, now called the "Perfect Pan" can be purchased online at http://www.chefsplanet.com/Perfect-Pan.html
We are pleased that we were able to get this product reviewed and licensed. This is one individual success. Only a very small number of inventions are licensed and sold. This client has not made a financial gain as a result of this licensing deal.
From 2013-2015, we signed Submission Agreements with 6,076 clients. As a result of our
services, 153 clients have received license agreements for their products, and 27 clients have
received more money than they paid us for these services.
InventHelp, helping inventors since 1984, is a leading inventor service company. InventHelp submits our client's inventions, products or ideas to industry in an attempt to obtain a good faith review. For more information about InventHelp services, visit our website or call 1-800-INVENTION.
# # #