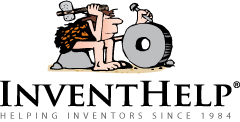 PITTSBURGH, PA (PRWEB) January 26, 2017
InventHelp, a leading inventor service company, announces that one of its clients, an inventor from Florida, has designed a device that provides an easier and more sanitary way to unclog a toilet. This invention is patented and a virtual prototype is available.
The "My Snake Mate" would enable a user to unclog a toilet in an easier, more sanitary manner, and could eliminate the need for a plunger or conventional snake. It helps to avoid messes and cleanup, and could keep the toilet bowl looking fresh and clean. The invention is also biodegradable and is suitable for plumbers, households, schools, businesses, etc.
The unit would feature an applicator handle with a release button and a ball bearing, and a dissolvable snake section. The snake would be produced from a chemical compound that includes several different types of sodium, and one of a variety of scents. The cleaning agents would be effective against bacteria, grime, mildew, mineral scale, mold, organic matter, rust, soil and stains. To use, an individual would hold the applicator handle, and inserts the snake into the clogged toilet. After dislodging the material, he or she would press the release button so that the snake disengages from the applicator. The snake would eventually break down in the water, releasing cleaning and anti-odor agents into the bowl water.
"I had a clogged toilet and needed help in unclogging it, and I ended up using a product from Mother Nature to do the trick," said the inventor. "This inspired me to design a better way to unclog toilets."
InventHelp is attempting to submit the invention to companies for review. If substantial interest is expressed, the company will attempt to negotiate for a sale or royalties for the inventor. For more information, telephone Dept. 14-HLW-1491 at (800) 851-6030.
Manufacturers interested in reviewing additional inventions and new product ideas can contact InventHelp's marketing partner Intromark by filling out an online request to review new product ideas here.
# # #