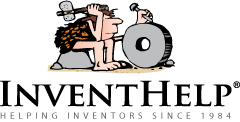 PITTSBURGH, PA (PRWEB) March 09, 2016
InventHelp®, America's leading inventor service company, announces that one of its clients, an inventor from Georgia, has designed a modified ratchet wrench that could ease the loosening and tightening of 6- or 12-sided fasteners that include or don't include central lines or tubes. Its ratchet action could eliminate the need to remove and reattach the wrench to the fastener repeatedly, saving time and effort. This invention is patented.
The "Next Generation Wrench" could be ideal for mechanics, plumbers, construction workers and do-it-yourselfers. It would avoid hassle and frustration by eliminating the need to detach and reattach the wrench repeatedly.
The unit would feature a sprocket head at each end, locking plates, a stamped center plate (which acts as a spacer, stiffening the wrench assembly and holding the sprockets in place), stamped, spring-steel outer plates with one arm on each end, and a sturdy stamped or cast casing that could protect and stabilize the parts. It could be used on fasteners of brake lines, hydraulic lines, air or fluid lines and any 6- or 12-sided fasteners.
"When doing mechanic work, I experience difficulty loosening and tightening brake-line fasteners because I have to keep detaching and reattaching the wrench. This hassle inspired me to design a more effective, ergonomic wrench," said the inventor.
InventHelp is attempting to submit the invention to companies for review. If substantial interest is expressed, the company will attempt to negotiate for a sale or royalties for the inventor. For more information, telephone Dept. 11-JAK-816 at (800) 851-6030.
Manufacturers interested in reviewing additional inventions and new product ideas can contact InventHelp's marketing partner Intromark by filling out an online request to review new product ideas here.
# # #