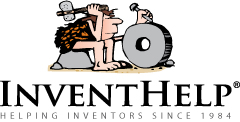 PITTSBURGH, PA (PRWEB) May 08, 2015
InventHelp, a leading inventor service company, announces that one of its clients, an inventor from Idaho, has invented a stand to keep a fishing pole secure and safe during ice fishing. This invention is patented and prototype is available.
The "No Pole In the Hole" would (if attached properly) ensure that a fishing pole and reel are securely placed and safe during ice fishing. The invention could help prevent loss caused by fish pulling them through an ice hole, thereby saving money. It keeps the user's hands free for other tasks, allows an individual to watch multiple poles and would be durable and easy to use. The coil spring is designed to move up and down indicating a bite or a fish on the line.
The unit would be made of a welded, plastic-covered nine gauge wire. The product would feature a triangular base and a coiled spring. The coils are spaced approximately 1-inch apart. To use, the fisherman places the "No Pole In the Hole" near an ice hole measuring 10 inches in diameter or less. The pole handle is placed into the coiled holder. The reel base is then turned behind two coils securing the reel and fishing pole.
"I've lost too many fishing poles while ice fishing, so I finally designed a way to prevent this expensive loss from occurring," said the inventor.
InventHelp is attempting to submit the invention to companies for review. If substantial interest is expressed, the company will attempt to negotiate for a sale or royalties for the inventor. For more information, telephone Dept. 12-BSJ-108 at (800) 851-6030.
Manufacturers interested in reviewing additional inventions and new product ideas can contact InventHelp's marketing partner Intromark by filling out an online request to review new product ideas here.
# # #