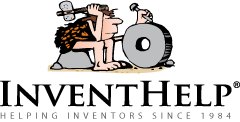 PITTSBURGH, PA (PRWEB) January 30, 2015
InventHelp, a leading inventor service company, announces that one of its clients, an inventor from Maryland, has designed a nurse's accessory, similar to a utility knife, which would combine necessary items. This invention is patented.
The "Nurses Helper" could ensure that a nurse has all of the tools readily available that he or she needs. The unit combines the tools together, thereby reducing the amount of tools that have to be carried all day. It helps to reduce the risk of losing important tools, and could help to improve patient care by increasing efficiency. Featuring a compact, easy-to-use design, the Nurses Helper is idea for nurses, nursing students, firefighters, paramedics or corpsmen.
The tool is roughly the size of a conventional pen knife, and would be made of stainless steel and plastic. The top of the unit could open to reveal a solar-powered calculator, which features a digital screen and keypad. A black pen would extend from the left end at the top of the tool, and bandage scissors, a hemostat and calipers extend from the bottom edge. A penlight would be built into the right side, and a clip is located on the rear for easy attachment to a belt or pocket. Variations on the Nurses Helper could include fewer or more tools as needed, or different types of necessary tools for users in different trades.
"At my job, I noticed that nurses carry so many individual items," said the inventor, a nurse herself. "I thought that it would be most convenient to have all of the tools together in one compact unit that could be accessed easily when needed."
InventHelp is attempting to submit the invention to companies for review. If substantial interest is expressed, the company will attempt to negotiate for a sale or royalties for the inventor. For more information, telephone Dept. 09-BTM-675 at (800) 851-6030.
Manufacturers interested in reviewing additional inventions and new product ideas can contact InventHelp's marketing partner Intromark by filling out an online request to review new product ideas here.
# # #