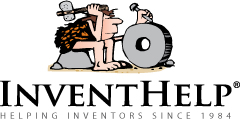 PITTSBURGH, PA (PRWEB) February 03, 2017
InventHelp, a leading inventor service company, announces that one of its clients, an inventor from Colorado, has designed a putting practice game that could help a golfer hole more putts. This invention is patented and a prototype is available.
The game "One Putt" makes it fun to practice putting, and helps train a user to putt straight. It enables an individual to get better at putting and the game helps to promote friendly competition. The game is suitable for indoor or outdoor use.
To play the indoor version, place the golf cup out on the carpet and lay the enclosed numbers on the carpet at 2 to 3-foot intervals from the cup or use the included mat that is marked with scoring lines. The player chooses any point value line to putt from. If the putt is made, place the score on the scorecard for that player. If it's missed, a zero is marked on the scorecard. The player with the highest score on each hole wins that hole. The player with the highest score at the end of the entire round wins.
"I enjoy practicing putting at home so much that I decided to turn it into the game," said the inventor.
InventHelp is attempting to submit the invention to companies for review. If substantial interest is expressed, the company will attempt to negotiate for a sale or royalties for the inventor. For more information, telephone Dept. 14-DVR-855 at (800) 851-6030.
Manufacturers interested in reviewing additional inventions and new product ideas can contact InventHelp's marketing partner Intromark by filling out an online request to review new product ideas here.
# # #