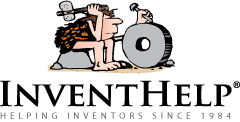 PITTSBURGH, PA (PRWEB) February 17, 2016
InventHelp, a leading inventor service company, announces that one of its clients, an inventor from Arkansas, has designed an accessory that promotes safety in the workplace for those who work on their own. This invention is patented.
The "People Safety Awareness Device" could improve occupational safety for people in construction, factory or other jobs that require working alone. It ensures that workers in trouble receive help quickly, and could afford peace of mind for people whose jobs isolate them. It provides a way to check on solitary workers, and reassures employers or supervisors that work is progressing as expected. It could help save lives in the event of an on-the-job medical emergencies like a heart attack.
The device would consist of a monitor that prompts the wearer to respond at designated intervals about one's safety status. The monitor could be designed for wear around the wrist or neck, or secured to the clothing by means of a clip. It would facilitate communications between a manager or supervisor and a worker by means of a push-button response system. It can be equipped with a means to allow the wearer to initiate a signal for help at any time.
"After an accident happened at work resulting in death, I realized that if someone had checked on the worker, he would still be alive," said the inventor.
InventHelp is attempting to submit the invention to companies for review. If substantial interest is expressed, the company will attempt to negotiate for a sale or royalties for the inventor. For more information, telephone Dept. 12-MEC-403 at (800) 851-6030.
Manufacturers interested in reviewing additional inventions and new product ideas can contact InventHelp's marketing partner Intromark by filling out an online request to review new product ideas here.
# # #