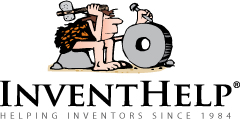 PITTSBURGH, PA (PRWEB) December 17, 2014
InventHelp, a leading inventor service company, announces that one of its clients, an inventor from New Jersey, has invented a modified pet carrier that allows for more convenient transport and use than conventional carriers. This invention is patented.
"Pet Carrier" would feature an optional gurney frame for pushing, food/water holders, temperature control, internal/external LEDs, a clear top for pet visibility, pet ID, a padded interior vase, seatbelt-attachment straps and more. The enhanced design could provide stability, safety and comfort the pet while eliminating strain and stress for the owner. The versatile, pet-friendly design is ideal for elderly users.
Pet Carrier would consist of a durable plastic unit either oval or elliptical in shape. The unit would measure one foot and six inches high, and two feet and six inches long. The unit can also be producible in different sizes. The carrier handle would feature a rubber grip, an adjustment seam for height adjustment, and knob-/latch-operated locking mechanisms on the sides for securing it to the unit. When the latches are in a vertical position, the mechanism is unlocked, and when they're horizontal, it's locked. The straps are crossed over the chest of the pet for support and stability. LEDs on the front, rear and sides of the exterior would illuminate poorly lighted paths and areas in order to avoid trips and falls. The strap handles can be detached and converted into a seatbelt harness and/or walking harness. A deluxe version of Pet Carrier would feature remote-controlled temperature and LEDs, and a tracking system for quick retrieval of the unit if it's lost or stolen.
InventHelp is attempting to submit the invention to companies for review. If substantial interest is expressed, the company will attempt to negotiate for a sale or royalties for the inventor. For more information, telephone Dept. 12-NJD-510 at (800) 851-6030.
Manufacturers interested in reviewing additional inventions and new product ideas can contact InventHelp's marketing partner Intromark by filling out an online request to review new product ideas here.
# # #