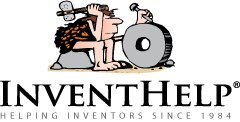 PITTSBURGH, PA (PRWEB) November 21, 2014
InventHelp, a leading inventor service company, announces that one of its clients, an inventor from Ohio, has designed a filter set that can create photographic montages on a single photograph. This invention is patented and a prototype is available.
The "Turner Instant Photography Filters" could provide a quick and easy way to create a montage effect, and allows for more exposures and pictures on individual photographs. The invention is designed to be economical, convenient and versatile, and helps to enable an individual to customize photographs to suit one's needs.
The set would consist of roughly 35 individual filters, with many shapes and designs being produced. To use, the photographer would place a filter of the desired shape and size over the lens of the camera. The filter blocks off a part of the image that is being photographed. Once the photo is taken, only the portion of the image not covered is exposed on the film, capturing just that particular portion of the image. A different filter could then be used to block off another part of an image, and is then placed next to the first geographical feature. The two images are photographed at the same time, and the finished image would incorporate both features.
"Creating montages on a single photographic article is normally a tedious, time consuming and difficult process," said the inventor. "I wanted a way to simplify it so that it could be done in a more convenient manner. In order to do this, I designed a set of cutouts that partially block the lens of an instant camera in order to create the desired effect."
InventHelp is attempting to submit the invention to companies for review. If substantial interest is expressed, the company will attempt to negotiate for a sale or royalties for the inventor. For more information, telephone Dept. 09-CCT-300 at (800) 851-6030.
Manufacturers interested in reviewing additional inventions and new product ideas can contact InventHelp's marketing partner Intromark by filling out an online request to review new product ideas here.
# # #