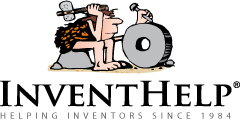 PITTSBURGH, PA (PRWEB) December 12, 2014
InventHelp, a leading inventor service company, announces that one of its clients, an inventor from North Carolina, has designed a specially-designed brush attachment is used for cleaning out pipes or tubing. This invention is patented.
The "Pipe Cleaner" could provide a quick and easy way to thoroughly remove grease and other debris from pipes. The product works with steel, cast iron, aluminum, plastic or copper pipes.
The cleaning brush could be made from thick or thin bristles attached to twisted wires. The brush could be produced in various lengths and widths, and the center core is made from steel for enhanced strength. The end of the brush would be tapered for easy entry into a pipe, and also features a blade for easy starting when working with hard material. The base of the shaft flexes when pressure is applied, and also features a locking ratchet- or ball-type locking mechanism. To use, an individual would attach the brush to an electric drill and use it to clean out a pipe. As the individual extracts the brush from the pipe, the locking mechanism keeps the brush attached to the drill. A variation on the idea could be produced in both home-use and industrial-grade designs.
"I came up with this idea after trying to deal with a clogged pipe at home," said the inventor. "I knew that some type of rotating brush would clear up the problem right away, but I couldn't find anything like it in the store. This attachment is a powerful and effective means for cleaning out pipes when plumbing tools or drain-cleaning chemicals won't work."
InventHelp is attempting to submit the invention to companies for review. If substantial interest is expressed, the company will attempt to negotiate for a sale or royalties for the inventor. For more information, telephone Dept. 09-CLT-328 at (800) 851-6030.
Manufacturers interested in reviewing additional inventions and new product ideas can contact InventHelp's marketing partner Intromark by filling out an online request to review new product ideas here.
# # #