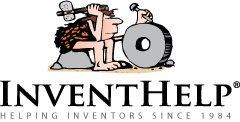 PITTSBURGH, PA (PRWEB) December 28, 2016
InventHelp, a leading inventor service company, announces that one of its clients, an inventor from Michigan, devised an accessory designed to store, organize and dispense plastic bags. This patented invented has a working prototype.
The plastic bag holder/dispenser holds approximately 20 bags. Use this ideal invention in homes, businesses, colleges, grocery stores, garage sales and flea markets – anywhere plastic bags are used. It can also be used as a practical and functional medium for displaying advertisements or logos. The product helps to encourage the recycling and repurposing of plastic bags.
The unit features a plastic cylindrical main body, with a horizontal slot along the top and plastic T-shaped feet on the bottom. To use, place the freestanding unit on a horizontal flat surface. Keyhole slots in the feet facilitate mounting the unit to a wall or door. To place a bag inside, grasp and smooth out the plastic bag, place one hand at each end of the bag, feed it down through the curved slot in the top of the bag holder and release the bag. Bags can be dispensed by pulling one out from an end of the unit.
"I invented this bag holder to speed up the process of assisting people at the local food pantry," said the inventor. "I invented this as a more efficient way to hold and dispense the recycled bags that were donated."
InventHelp is attempting to submit the invention to companies for review. If substantial interest is expressed, the company will attempt to negotiate for a sale or royalties for the inventor. For more information, telephone Dept. 12-BGF-699 at (800) 851-6030.
Manufacturers interested in reviewing additional inventions and new product ideas can contact InventHelp's marketing partner Intromark by filling out an online request to review new product ideas here.
# # #