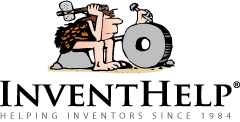 PITTSBURGH, PA (PRWEB) August 28, 2015
InventHelp, a leading inventor service company, announces that one of its clients, an inventor from Canada, has designed hockey socks that could be reversed based on a team playing home or away. This invention is patented and a prototype is available.
The "Players' Choice Hockey Socks" could ensure that a player always has the right color socks for the game. It also saves a hockey player from having to pack as much gear for games, and could save money by reducing the need to purchase multiple pairs of socks. Making it easier to get dressed for a game, this invention could offer hockey players and/or parents of younger players peace of mind.
The socks would feature home colors on one side and visitor colors on the other. Made of polyester, they could be produced in different sizes based on the player's age and size. The invention is ideal for use by any athlete who plays sports with home or away colors.
"Currently hockey players and other athletes require two different pairs of socks to match both their home and away uniforms," said the inventor. "By making the socks reversible, only one pair is needed. Not only does this cut costs, but also makes packing equipment and getting dressed for a game more convenient."
InventHelp is attempting to submit the invention to companies for review. If substantial interest is expressed, the company will attempt to negotiate for a sale or royalties for the inventor. For more information, telephone Dept. 11-JMC-1161 at (800) 851-6030. Manufacturers interested in reviewing additional inventions and new product ideas can contact InventHelp's marketing partner Intromark by filling out an online request to review new product ideas here.