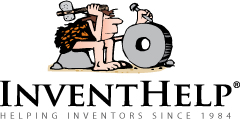 PITTSBURGH, PA (PRWEB) April 21, 2016
InventHelp®, a leading inventor service company, announces that one of its clients, an inventor from Arizona, has designed an indoor storm shelter to provide a safe place to hide during a tornado, hurricane or other severe storm. This invention is patented.
"Portable Tornado & Hurricane Survival Shelter Kit" is a new type of prefabricated storm-shelter that could provide a safe place to weather a storm indoors. The shelter could protect inhabitants from falling debris and reduce the risk of injury and/or death. Designed to enhance personal safety, the invention requires no tools for set up. According to the inventor, the shelter can be setup during the storm season or left up year-round.
Portable Tornado & Hurricane Survival Shelter Kit would measure 8 feet long by 4 to 5-feet wide by 2-1/2 to 3 feet high and would be made of high-strength plastic. The unit would consist of a lower base plate that could be presumably secure to the concrete pad foundation or basement floor on those structures so equipped. The actual structure would consist of a series of semicircular channels, the lower ends of which would seat in holes in the base. The joint between channels would be covered with additional channels. These would each measure approximately 6 to12-inches wide. The arched structure would feature alternating semi-rigid bent slats that create curves and are held in place by inserted ends of slats or projections on the ends of the slats into the slots located on the edges of the base. The edges of the slats would interlock to create a solid arch. One end of the arch would include a panel to provide an inward opening door so that it could be opening if debris is lodged again the outer surface of the door. The other end of the arch would remain open.
InventHelp is attempting to submit the invention to companies for review. If substantial interest is expressed, the company will attempt to negotiate for a sale or royalties for the inventor. For more information, telephone Dept. 14-TST-234 at (800) 851-6030.
Manufacturers interested in reviewing additional inventions and new product ideas can contact InventHelp's marketing partner Intromark by filling out an online request to review new product ideas here.
# # #