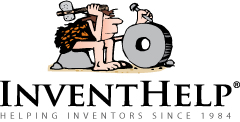 PITTSBURGH, PA (PRWEB) December 11, 2015
InventHelp, a leading inventor service company, announces that one of its clients, an inventor from Florida, has designed a floatable accessory that could provide a convenient, stable way for a user to take tackle and other supplies into the water while wading in the water or via kayak. This invention is patented.
"Pro Wader" would feature four foam floats, optional LEDs (for night-fishing), fishing-rod/holders, glow rings, a rope anchor, a fish stringer, a tackle box, a storage box, etc. The invention could enable a wade-fisher and kayak fisherman to take tackle and supplies along in a convenient, stable manner. The unit could ensure that everything he or she needs is available and accessible. The accessory could eliminate the need to return to shore for tackle and supplies, which would save time and effort, as well as avoid missed catches.
Pro Wader would consist of a circular unit that could be producible from plastic. The unit would measure 12 inches high and 28 inches wide. The unit could also be produced in different sizes. The unit would feature four foam floats around a central tackle box, storage box and fishing –rod holder. Glow rings, two downward-oriented LEDs, a rope anchor and stringer (for fish) would be located around the floats. Two handles would be located on the sides of the outer ring. A seam in the outer ring would secure closed via a lock. A tackle box, which would include a flip-up lid with LEDs on its underside, would be secured atop the storage box. The storage box could be accessed by removing the tackle box. Each LED would be powered via two AA batteries or solar power, as well as include a waterproof cap. The unit could also hold live bait, food and beverages. Pro Wader unit could be folded up and carried via a top handle or an included carrying strap.
InventHelp is attempting to submit the invention to companies for review. If substantial interest is expressed, the company will attempt to negotiate for a sale or royalties for the inventor. For more information, telephone Dept. 11-TPA-1751 at (800) 851-6030.
Manufacturers interested in reviewing additional inventions and new product ideas can contact InventHelp's marketing partner Intromark by filling out an online request to review new product ideas here.
# # #