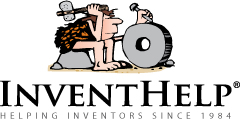 PITTSBURGH, PA (PRWEB) October 16, 2015
InventHelp, a leading inventor service company, announces that one of its clients, an inventor from Florida, has designed modified handcuffs that incorporate built-in spacers to prevent over-tightening. This invention is patented.
"Proper Fit Cuffs" would make it easier to properly place handcuffs on an individual. The design could prevent handcuffs from being fastened too tight, ensuring that the proper amount of spacing is kept between the cuffs and the individual's wrists. The invention could protect against injuries and reduce the risk of lawsuits.
Proper Fit Cuffs would consist of modified handcuffs that would include built-in spacers. Hinged spacers would be located on both sides. The design would maintain a ½ to ¾ inch space between the cuffs and the individual's wrists. Also included would be a control switch that would slide the spacer up for proper fit. A button would lock the cuffs after the spacer is up for proper fit. Upon placing the cuffs on the wrist, the pre-spaced spaces can be loosed by a button/double-locking mechanism. The spacer could be moved up and locked, which would leave a proper space for the wrist to move without being injured. Proper Fit Cuffs could be produced as shackles for securing the feet.
InventHelp is attempting to submit the invention to companies for review. If substantial interest is expressed, the company will attempt to negotiate for a sale or royalties for the inventor. For more information, telephone Dept. 12-ORD-1799 at (800) 851-6030.
Manufacturers interested in reviewing additional inventions and new product ideas can contact InventHelp's marketing partner Intromark by filling out an online request to review new product ideas here.
# # #