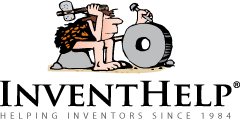 PITTSBURGH, PA (PRWEB) December 09, 2015
InventHelp, a leading inventor service company, announces that one of its clients, an inventor from Ontario, Canada, has designed an alternate way to generate electricity. This invention is patented.
The "Rain Box" could help to reduce utility costs, and would help to eliminate emissions in order to benefit the environment. Portable and easy to use, the invention would be ideal for use in remote or off-the-grid areas.
The unit would feature a Fesnal lens atop a glass sphere, a chamber of mirrors, a thermionic converter, sun blockers, tubing, a fire-retardant heat box and a water tank. A small turbo generator is connected to the tank and the heat box. The individual would install the unit on or near the roof of a home/building in a sun-prone area. The sunlight is magnified by the lens, and then produces maximum heat when bounced in the reflective interior. The circulation system absorbs the radiant heat created within, and when the fluid boils, a workable fluid converts to high-pressure steam that drives a small turbo generator. The resulting electric power could be used, stored or fed directly back to the grid.
"In my growing awareness of 'going green' in today's world, I decided that there needed to be a more affordable and environmentally responsible way of generating electricity," said the inventor.
InventHelp is attempting to submit the invention to companies for review. If substantial interest is expressed, the company will attempt to negotiate for a sale or royalties for the inventor. For more information, telephone Dept. 10-TOR-8735 at (800) 851-6030.
Manufacturers interested in reviewing additional inventions and new product ideas can contact InventHelp's marketing partner Intromark by filling out an online request to review new product ideas here.
# # #