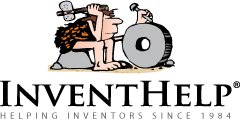 Pittsburgh, PA (PRWEB) April 13, 2016
InventHelp, a leading inventor service company, announces that one of its clients, an inventor from New York, has designed a modified recycling bin that could make recycling multiple items easier and more secure. This invention is patented.
The "Recycle With Something Different" would make recycling more convenient and secure via a reliable lid. It would prevent items such as newspapers from blowing away in the wind, and could eliminate the need to use plastic bags or plywood. The product could help an individual to avoid fines due to non-compliance with recycling ordinances.
The bin would be made of heavy-duty plastic, and would feature handles on both sides. The lid would feature a D-shaped handle atop a central block or strip. A tunnel system underneath the lid would feature a space for a rod. This rod could be filled with sand or pebbles and then placed into the tunnel to weigh down the lid. An included divider could be placed in the middle to separate the different recyclables, and drainage holes would be placed in the bottom to drain any liquid from the bottom of the bin.
"In my over 21 years of recycling, I've tried to place newspapers on top of the other contents of my lidless recycling bin only to have them blown away by the wind," said the inventor. "This caused me to rethink the design of the standard recycling bin and concluded that there needed to be a reliable lid system."
InventHelp is attempting to submit the invention to companies for review. If substantial interest is expressed, the company will attempt to negotiate for a sale or royalties for the inventor. For more information, telephone Dept. 12-AVZ-949 at (800) 851-6030.
Manufacturers interested in reviewing additional inventions and new product ideas can contact InventHelp's marketing partner Intromark by filling out an online request to review new product ideas here.
# # #