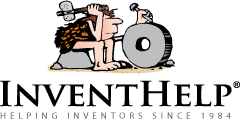 PITTSBURGH, PA (PRWEB) December 23, 2014
InventHelp, a leading inventor service company, announces that one of its clients, an inventor from California, has designed a modified RV sewer connector that could prevent sewage overflow, bad odors and unsanitary conditions. This invention is patented.
"RV Sewer Connector" features a plastic sewer adapter covered with a rubber-tube seal that is inflated via a bulbous pump in order to ensure that sewage and odor do not escape from between the in-ground pipe and the connector. The unit could provide reliable stabilization of an RV sewer connection, preventing sewage from overflowing. This design could help with avoiding bad odors and unsanitary conditions.
RV Sewer Connector unit would consist of a hard-plastic connector and adapter, a rubber tube and a bulbous pump. The unit would measure five inches high and three inches wide. The rubber tube would secure around the adapter via an elastic ring. The adapter would attach to the bottom end of the connector, and its bottom end would slide into the top of the in-ground sewer line. The rubber tube would inflate via the attached pump and expand, serving as a seal between the in-ground line and adapter. The unit could be removed easily via a valve.
InventHelp is attempting to submit the invention to companies for review. If substantial interest is expressed, the company will attempt to negotiate for a sale or royalties for the inventor. For more information, telephone Dept. 11-DNF-1286 at (800) 851-6030.
Manufacturers interested in reviewing additional inventions and new product ideas can contact InventHelp's marketing partner Intromark by filling out an online request to review new product ideas here.
# # #