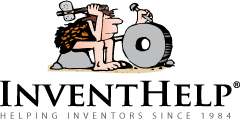 PITTSBURGH, PA (PRWEB) January 12, 2016
InventHelp, a leading inventor service company, announces that one of its clients, an inventor from Arizona, has designed a load-leveling device that helps evenly distribute the weight of a load in a truck's bed. This invention is patented and a prototype is available.
The "Safe Load" helps to distribute a load's weight evenly over all four tire points. Helping to prevent the blowout of rear tires, the product would also aid an individual in the loading and unloading of a truck bed. The invention helps enable safer turning and maneuvering, and could ensure greater stopping power. According to the inventor, the Safe Load could reduce the risk involved in transporting heavy cargo, and may help in preventing accidents.
Consisting of a steel base, sliding platform, a hydraulic pump, hydraulic ram and heavy-duty rollers, the unit measures almost eight feet long. The sliding platform would be capable of moving up to 2 tons of material from the rear to the front of the truck bed and back again for ease of loading or unloading. A jack leg could plug into the receiver to help support the weight of the sliding bed during both loading and unloading. Ideal for trades professionals and general building contractors, the Safe Load would help a truck to be driven in a level state.
"Any time you are driving in a pick-up truck with a heavy load behind the rear tires, it is extremely unsafe," said the inventor. "My invention would provide peace of mind when driving with heavy cargo."
InventHelp is attempting to submit the invention to companies for review. If substantial interest is expressed, the company will attempt to negotiate for a sale or royalties for the inventor. For more information, telephone Dept. 08-PHO-936 at (800) 851-6030.
Manufacturers interested in reviewing additional inventions and new product ideas can contact InventHelp's marketing partner Intromark by filling out an online request to review new product ideas here.
# # #