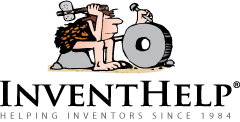 PITTSBURGH, PA (PRWEB) June 03, 2015
InventHelp, a leading inventor service company, announces that several of its clients, inventors from South Carolina, have invented a toybox that sanitizes toys in order to prevent the spread of germs. This invention is patented.
This product, "Sani Toys," helps to sanitize toys via germ-killing lights, and helps to prevent the spread of germs or illness. It would ensure that toys are kept clean on a daily basis, and would help to reduce costs of medical care and time off work for parents. Automatic and easy to use, Sani Toys would resemble a conventional toybox.
Featuring a flip-up lid with a self-locking latch and self-timer, germicidal rod lights would be located on both the underside of the lid and the interior base. A horizontal, clear shelf would hold the toys, with perforated holes to let the light shine through. The interior walls are reflective to maximize the lights' effectiveness, and a removable, mesh basket would hold small toys, cars, building blocks or other small items. The parent or caregiver would activate the toybox via an On/Off button, and the shelf vibrates while the lights treat the toys for 10-20 minutes. The Sani Toys is ideal for use at daycare centers, or other public places such as doctors' offices or homes where multiple children play.
"Children become sick over and over again, in part because the same toys that they play with day after day are contaminated with the same germs," said one inventor. "It's a frustrating cycle of same toys and same germs that end up costing parents for doctor visits, medications and time off of work. To avoid the spread of germs, we designed a toybox that sanitizes the toys regularly and can also be used in a home environment."
InventHelp is attempting to submit the invention to companies for review. If substantial interest is expressed, the company will attempt to negotiate for a sale or royalties for the inventor. For more information, telephone Dept. 09-CBA-1304 at (800) 851-6030.
Manufacturers interested in reviewing additional inventions and new product ideas can contact InventHelp's marketing partner Intromark by filling out an online request to review new product ideas here.
# # #