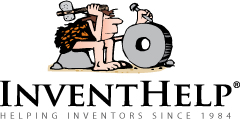 PITTSBURGH, PA (PRWEB) January 22, 2016
InventHelp, a leading inventor service company, announces that one of its clients, an inventor from Florida, has designed a pair of slippers that could enable a child to walk in the dark safely and independently. This invention is patented.
"Seepers" could provide a safer, more sanitary way for children to walk in the dark. They would illuminate one's path, and would encourage him or her not to go barefoot. Helping them to overcome their fears of the dark, the invention would be child-friendly and easy to use.
The slipper could feature one or two small light bulbs at the top front part of the shoe. Battery-operated, the Seepers would offer a convenient on and off switch for ease of use. The system features a rechargeable power supply located in the slipper sole close to a slipper's anterior end. A charging port is located on a slipper sole side edge. A power switch is located on the anterior top end as well. To use, a child puts on the slippers and would then activate the lights before walking in the dark. Variations to the idea could include different sizes or gender-specific designs.
"I came up with this idea for a better way for children to walk around their homes in the dark," said the inventor. "My invention provides them with a safe and independent way to walk through a darkened home, while also providing a reassuring light in the event that they are afraid of the dark."
InventHelp is attempting to submit the invention to companies for review. If substantial interest is expressed, the company will attempt to negotiate for a sale or royalties for the inventor. For more information, telephone Dept. 13-TPA-1954 at (800) 851-6030.
Manufacturers interested in reviewing additional inventions and new product ideas can contact InventHelp's marketing partner Intromark by filling out an online request to review new product ideas here.
# # #