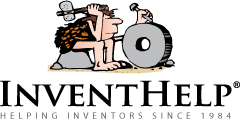 PITTSBURGH, PA (PRWEB) April 01, 2015
InventHelp, a leading inventor service company, announces that one of its clients, an inventor from Alabama, has designed an accessory that could offer protection from the weather when spending time outdoors. This invention is patented.
The "Shade Tree" could provide a convenient way to keep cover when in inclement weather. The product also offers protection from the sun's rays, and makes working or spending time outdoors more enjoyable. Featuring a decorative appearance, the Shade Tree is ideal for use when working, tailgating, hunting, camping or fishing.
The portable shade consists of an umbrella that inserts into a truck's receiver hitch, and features LED lighting on both the pole and the adjoining piece of tubing. The tubing would connect to a section of plate at a 90-degree angle. The junction of these two parts allows the umbrella to be swiveled to the left and right. To use, the individual would insert the unit into the hitch's receiver and opens the umbrella, swiveling it and tilting it to offer protection. The Shade Tree could be produced in a version so that one doesn't have to change out the receiver to pull a vehicle. The product could include cup holders and lights that hook up to the vehicle's electrical system. The umbrella could be made in customized designs, including versions with sports-team colors, and could be produced with a version that welds directly to the backside of the vehicle for vehicles without trailer hitches.
"I needed something like this while working," said the inventor. "I wanted to keep the rain and sun off of me and my helper while we did our jobs. I thought it'd be great if we had a shade that hooked up to the hitch receiver."
InventHelp is attempting to submit the invention to companies for review. If substantial interest is expressed, the company will attempt to negotiate for a sale or royalties for the inventor. For more information, telephone Dept. 09-AVZ-605 at (800) 851-6030.
Manufacturers interested in reviewing additional inventions and new product ideas can contact InventHelp's marketing partner Intromark by filling out an online request to review new product ideas here.
# # #