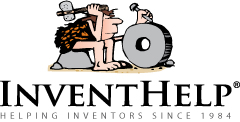 PITTSBURGH, PA (PRWEB) April 08, 2015
InventHelp, a leading inventor service company, announces that one of its clients, an inventor from Pennsylvania, has designed an accessory that offers a more exciting way to serve shots. This invention is patented.
The "Shottie" could help to make parties more fun and exciting. Designed to bring people together, the Shottie features a festive design that enhances a party atmosphere.
The paddle is made of dishwasher-safe plastic, and measures approximately 12 to 16-inches long and 10 to 12-inches wide. The plastic paddle would feature up to 10 holes, with each hole able to hold a shot glass. Shot glasses would be included with the Shottie. A bicycle bell would be attached to the handle for a fun accessory. Producible in different shapes, colors and designs, the product could be decorated with various logos, including sports-teams.
"I was visiting Europe several years ago, and I saw something similar to this being used in the bars there," said the inventor. "I put my mind to it and came up with a better design."
InventHelp is attempting to submit the invention to companies for review. If substantial interest is expressed, the company will attempt to negotiate for a sale or royalties for the inventor. For more information, telephone Dept. 12-HTM-940 at (800) 851-6030.
Manufacturers interested in reviewing additional inventions and new product ideas can contact InventHelp's marketing partner Intromark by filling out an online request to review new product ideas here.
# # #