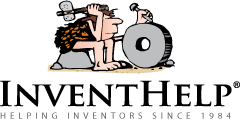 PITTSBURGH, PA (PRWEB) January 09, 2015
InventHelp, a leading inventor service company, announces that one of its clients, an inventor from Florida, has designed a bathroom accessory that keeps a shower curtain liner from billowing into the shower enclosure as the user showers or bathes. This invention is patented and a prototype is available.
The "Shower Curtain Holder" could provide added convenience, eliminating the need to push the liner out of the tub or shower continually. The invention helps to contribute to greater relaxation during a bath or shower, and could be stored in a space-saving location adjacent to the shower when not in use. Designed to fit most any tub or shower enclosure, the Shower Curtain Holder is simple to install.
The product consists of an expandable metal rod, two long pieces of string or rope and rubber-coated hooks. To use, the individual would secure the hooks over the top of the curtain rod, adjust the expandable rod to fit the width of the tub or shower stall, then twist to lock into place. With the bar in place, the curtain would be prevented from billowing into the tub/shower. A variation on the idea would consist of a permanently-installed, pivoting bar that also extends across the width of the tub. The Shower Curtain Holder would be produced in a variety of colors to match bathroom décor.
"I was frustrated by having the curtain liner stick to me and get in the way every time I tried to take a shower," said the inventor. "The problem is exacerbated when I have the air conditioning on. I decided it was time to eliminate this annoying problem once and for all."
InventHelp is attempting to submit the invention to companies for review. If substantial interest is expressed, the company will attempt to negotiate for a sale or royalties for the inventor. For more information, telephone Dept. 09-TPA-1370 at (800) 851-6030.
Manufacturers interested in reviewing additional inventions and new product ideas can contact InventHelp's marketing partner Intromark by filling out an online request to review new product ideas here.
# # #