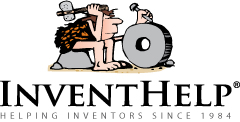 Pittsburgh, PA (PRWEB) December 14, 2016
InventHelp, a leading inventor service company, announces that one of its clients, an inventor from Florida, has designed a modernized bathing tool that could provide a quick and easy way to clean, scrub and exfoliate the back for overall comfort and hygiene without strain. This invention is patented.
"Shower Tub Back Scrub" is a personal-care accessory that could be used by consumers of all ages as a hands-free and convenient means of effectively cleansing, scrubbing and exfoliating the back while showering. The accessory could relieve tension, improve circulation, remove dead skin cells and revitalize skin tone. The design would eliminate the need to stretch or strain in order to clean ones back. Shower Tub Back Scrub would be easy to set up and take down, and can be used while seated or standing.
Shower Tub Back Scrub would consist of a rectangular plastic or rubber mat that would be secured to the bathtub or shower wall by the use of five suction cups. The bathing accessory would feature an exfoliating nylon bristle scrubbing surface. For use, a person would simply secure the mat to the bathtub or shower wall by the use of the suction cups. A user could then apply soap to the surface of the mat, lean against the sudsing bristles and would twist from side to side to gently cleanse the back for a soothing and massaging effect. A user could also gently glide his/her shoulders, arms and other hard-to-reach areas of the body across the sudsing scrubbing surface. The portable Shower Tub Back Scrub could be produced in a wide variety of colors and sizes.
InventHelp is attempting to submit the invention to companies for review. If substantial interest is expressed, the company will attempt to negotiate for a sale or royalties for the inventor. For more information, telephone Dept. 13-HLW-1411 at (800) 851-6030.
Manufacturers interested in reviewing additional inventions and new product ideas can contact InventHelp's marketing partner Intromark by filling out an online request to review new product ideas here.
# # #