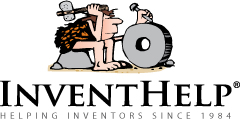 Pittsburgh, PA (PRWEB) March 28, 2014
InventHelp, a leading inventor service company, announces that one of its clients, an inventor from New York, has designed a CIVIL., A.G.E.S., WORLD toy or model to help foster concern and responsibility for the future needs of planet Earth. This invention is patented.
The "U.S.E.R.C.A.A., Co. – CIVIL., World" could provide imaginative enjoyment and learning for all ages, and could simulate various aspects of society, as well as global contingency and evacuation scenarios. The invention could educate a user about avoiding societal blight and mass disasters. The model could foster a sense of social responsibility, and would feature an interactive, authentic-looking, futuristic design.
The multi-colored model or toy would include a sphere similar to an artificial planet. The (hinged) middle opens, with lights in the middle and a contractible platform for landing. Multiple levels of discships and an instruction booklet are included. The instruction booklet would feature diagrams and scenarios, such as evacuation plans. Featuring five to seven detachable levels, the top and bottom discs would rotate and the discs could be detached in order to fly away from the planet. Each A.C.T.S., or disc, would represent an artificial continent transformer port, featuring spherical satellite ship systems, population, housing, public transportation, telecommunications systems, businesses, sports arenas, horticultural areas, etc. Variations to the idea could include different sizes; a children's version, a teen version or an adult model.
"I saw the need for a salvational toy that can help an individual develop an understanding of our planet's future needs," said the inventor, J.A. (M.F.) Pinkard.
InventHelp is attempting to submit the invention to companies for review. If substantial interest is expressed, the company will attempt to negotiate for a sale or royalties for the inventor. For more information, telephone Dept. 08-LGI-656 at (800) 851-6030.
Manufacturers interested in reviewing additional inventions and new product ideas can contact InventHelp's marketing partner Intromark by filling out an online request to review new product ideas here.