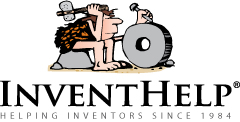 PITTSBURGH, PA (PRWEB) July 15, 2015
InventHelp, a leading inventor service company, announces that one of its clients, an inventor from Michigan, and his company, Sec Ops, LLC, has designed a spine protecting body armor plate that is designed to prevent a soldier or law-enforcement officer from becoming seriously injured or paralyzed due to a spinal cord injury from a shooting, explosion or severe impact. This invention is patented and has a USPTO-approved prototype.
The "Spinal Trauma Plate (Hard or Soft) Improved Body Armor" helps to provide extra protection for a soldier's or law enforcement officer's spine, which has not been addressed or improved since the original body armor testing in the 1970s. The invention would help to offer peace of mind, enhancing the user's performance in the field. According to the inventor, the body armor could reduce disability/medical costs, including premature Social Security and VA disability claims, related to spinal cord injuries that are some of the most costly disabilities to cover over a victim's lifetime. Lightweight and durable, the product could also be used by armed security guards, bodyguards and football or hockey players.
The rectangular aramid fiber plate measures up to 21-inches long and weighs less than two lbs. The individual would insert the plate into a central pocket or pouch on the back of their existing body armor vest. The armor could also be sewn into the vest if needed. The plate would cover the entire spine, from top to bottom, and various sizes could be produced, from small to extra-large.
"I was inspired by my career as a S.W.A.T. Operator and my multiple tours of duty in Operation Desert Storm, Iraq 2 and Afghanistan as an Infantryman," said the inventor. "In battle, soldiers tend to focus on protecting their chests while neglecting their backs, but there are a variety of ways to sustain spinal cord injuries. Also, even if conventional body armor stops a projectile, the Blunt-Force Trauma can result in what is known as Back Face Deformation, which can sever the spinal cord from shattered vertebrae."
InventHelp is attempting to submit the invention to companies for review. If substantial interest is expressed, the company will attempt to negotiate for a sale or royalties for the inventor. For more information, telephone Dept. 10-AVZ-596 at (800) 851-6030.
Manufacturers interested in reviewing additional inventions and new product ideas can contact InventHelp's marketing partner Intromark by filling out an online request to review new product ideas here.
# # #