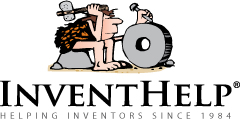 PITTSBURGH, PA (PRWEB) July 22, 2016
InventHelp, a leading inventor service company, announces that one of its clients, an inventor from California, has designed a massaging device that would relieve pain, and could soothe and relax the user. This invention is patented and a prototype is available.
The "Sports Massager" could effectively relieve aches and pains on any area of the body. It would help to provide a soothing and relaxing effect, and could lessen muscular stress and tension. Designed to be convenient, effective and therapeutic, it would also show support for a favorite sports team.
The accessory would be formed from hard rubber and would be applied to sore muscles to relieve tension. The intensity could be controlled by the speed of impact, and would feature an easy-to-grip handle with an attached rod. The rod would include a rubber massager molded into the shape of a football, basketball, baseball, soccer ball, golf ball, tennis ball, hockey puck or various other sports objects. The rod could enable the individual to "bounce" the ball on sore muscles, effectively relieving aches and pains on any area of the body.
"I was experiencing some aches and pains, and I wanted to be able to massage them away," said the inventor. "I came up with this idea so that I could rub tension and soreness away. I thought that it would be more appealing it had a sports-themed design."
InventHelp is attempting to submit the invention to companies for review. If substantial interest is expressed, the company will attempt to negotiate for a sale or royalties for the inventor. For more information, telephone Dept. 14-SFO-106 at (800) 851-6030.
Manufacturers interested in reviewing additional inventions and new product ideas can contact InventHelp's marketing partner Intromark by filling out an online request to review new product ideas here.
# # #