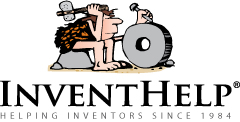 Pittsburgh, PA (PRWEB) March 20, 2015
InventHelp, a leading inventor service company, announces that one of its clients, an inventor from Colorado, has designed an exercise device that enables a user to perform push-ups while standing to help prevent back strain. This invention is patented.
Exercising can be good, but can also put strain on different parts of the body. The "Standing Push-Ups Device (RV)" could provide an alternative way to do push-ups, and would help to prevent back strain. The product could help the user to lose weight, while also building and toning muscle. Ergonomic and easy to use, the device is ideal for athletes and users with back problems.
The H-shaped unit would feature two pivoted arms mounted atop two base blocks. A square "enforcer" would be attached to the top of each arm, and each enforcer would include five finger holes for optimal grip. To use, the individual would slide his or her fingers into the holes, then pushes the enforcers forward and pulls them backward repeatedly. The arms' tension creates calorie-burning and muscle-building resistance. A variation to the device could include different sizes or colors.
"I was trying to lose weight and tone/build my muscles via conventional push-ups, but my back kept hurting," said the inventor. "This inspired me to design an alternative way of doing push-ups without the worry of straining the back."
InventHelp is attempting to submit the invention to companies for review. If substantial interest is expressed, the company will attempt to negotiate for a sale or royalties for the inventor. For more information, telephone Dept. 11-JMC-981 at (800) 851-6030.
Manufacturers interested in reviewing additional inventions and new product ideas can contact InventHelp's marketing partner Intromark by filling out an online request to review new product ideas here.
# # #