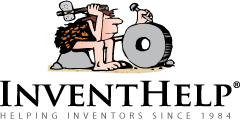 PITTSBURGH, PA (PRWEB) October 19, 2015
InventHelp, a leading inventor service company, announces that one of its clients, an inventor from New Jersey, has designed a garment that is specially-sized to fit a cat or dog and prevents a pet from disturbing incisions. This invention is patented and a prototype is available.
"Surgical Coveralls for Domesticated Pets" helps to protect a wound area after spaying, neutering or abdominal surgeries. Helping to prevent a pet from chewing, scratching or soiling a stitched wound, the invention would end the need for a post-surgical cone. It would assist in making recovery more comfortable for the pet, and could enable an animal to resume their daily activities sooner.
The surgical apparel would be shaped to fit around the torso and features arm and leg cutouts, as well as an opening for the tail. The garment would include a fabric fastener strip, zipper or other closure along the back area to anchor it firmly in place. The material's thickness would prevent it from being shifted or torn by the pet, and is producible in different sizes to accommodate different-sized pets.
"The idea came from when my animals were spayed or neutered or went through other surgeries," said the inventor. "I was heartbroken as I watched my pets bump into furniture and walls, or struggle to eat and drink while wearing a surgical cone. To my knowledge, the cone is the only available option to veterinarians at this time. This is why I came up with a better alternative."
InventHelp is attempting to submit the invention to companies for review. If substantial interest is expressed, the company will attempt to negotiate for a sale or royalties for the inventor. For more information, telephone Dept. 12-NJD-598 at (800) 851-6030.
Manufacturers interested in reviewing additional inventions and new product ideas can contact InventHelp's marketing partner Intromark by filling out an online request to review new product ideas here.
# # #