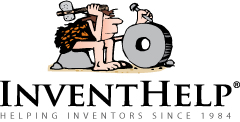 PITTSBURGH, PA (PRWEB) March 11, 2015
InventHelp, a leading inventor service company, announces that one of its clients, an inventor from Florida, has designed a motion-sensitive light switch that is designed for do-it-yourself installation and is not hard-wired to a building's electrical supply. This invention is patented.
The "Switch E-Z" would be powered by batteries and installed over an existing wall-mounted switch. The invention is designed to help reduce power consumption and electrical bills, according to the inventor. Ideal for use by renters, Switch E-Z could be installed quickly and easily. The device could accommodate switches that are pressed or flipped.
Switch E-Z would consist of a light switch that features a motion sensor and is powered by two batteries. The switch would be approximately the same size as a conventional cover plate. A fastener hole would be located at the top and bottom. An off-on-automatic switch, as well as the sensor, would be incorporated into the front of the light. A movable, U-shaped piece would be located on the back of the light. To use, an individual would remove the cover plate screws from the existing wall-mounted light, then install the replacement light over the existing fastener holes using screws and padded washers. When the sensor detects the movement of an individual in a room, the movable piece flips the switch. The light could be offered in a variety of colors. A variation of Switch E-Z could include a design for use with lamps that feature an outlet on the side.
InventHelp is attempting to submit the invention to companies for review. If substantial interest is expressed, the company will attempt to negotiate for a sale or royalties for the inventor. For more information, telephone Dept. 10-HLW-691 at (800) 851-6030.
Manufacturers interested in reviewing additional inventions and new product ideas can contact InventHelp's marketing partner Intromark by filling out an online request to review new product ideas here.
# # #