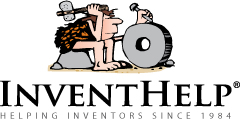 Pittsburgh, PA (PRWEB) May 09, 2014
InventHelp, a leading inventor service company, announces that one of its clients, an inventor from California, has designed an accessory that could enhance comfort and security when using a smartphone, ebook, tablet computer or other hand-held electronic device. This invention is patented.
"Text EZ Smart Case" protective case would feature an elastic strap on a case made from silicon, rubber, nylon or polychloroprene. A low-profile elastic strap would be attached to the back, which makes it easier and significantly more comfortable to hold the device. This feature allows for secure, comfortable one-handed operation of hand-held devices. The invention could minimize the risk of potential damage to the device by preventing the user from dropping it. The accessory could greatly reduce fatigue in the fingers, arms and hands when using the device for long periods of time. Text EZ Smart case would feature a sleek design that would allow the device to be slipped into and out of a pocket, purse or bag quickly and easily, as if the strap wasn't even there.
Text EZ Smart Case would consist of a protective case that would include a close-fitting, low-profile elastic strap on the back. The plastic case would measure approximately the size of a smart phone. Cutouts on the case would provide access to camera, ports, speakers and other components. The case could be producible in various colors, shapes and designs. The strap can be made of elastic, silicon, rubber, nylon or polychloroprene, and produced in various colors, designs and prints. The strap would be fastened at the bottom and top of the case, which would enable the user to slide two to four fingers beneath it for a comfortable and secure grip. The strap can be attached using various methods, such as sewn, welded, fused, clamped, tucked, snapped, etc.
Use of the Text EZ Smart Case's strap makes the following smart phone tasks significantly easier more comfortable and secure: one-handed typing/texting, one-handed picture taking, taking selfies, playing games, reading books and news, no more falling asleep with your phone in your hand while reading at night only to have it drop on your forehead. The Text EZ Smart Case will allow the phone to dangle comfortable and conveniently from your fingers with its convenient strap.
InventHelp is attempting to submit the invention to companies for review. If substantial interest is expressed, the company will attempt to negotiate for a sale or royalties for the inventor. For more information, telephone Dept. 11-OCC-480 at (800) 851-6030.
Manufacturers interested in reviewing additional inventions and new product ideas can contact InventHelp's marketing partner Intromark by filling out an online request to review new product ideas here.
# # #