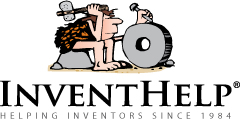 PITTSBURGH, PA (PRWEB) March 02, 2016
InventHelp, a leading inventor service company, announces that one of its clients, an inventor from Illinois, has designed a secure bank for storing money. This invention is patented.
"The B.A.N.K." would teach the user to save money effectively, and could prevent a user from withdrawing funds prematurely. It eliminates the temptation to take money out before a predetermined time. It would keep money safe and secure, and enables an individual to enjoy a richer financial future.
The device would include a sturdy metal box, lithium batteries, electronic wiring, a plastic handle, LEDs, time-interval setting buttons and two slots for inserting money. To use, an individual would place a certain amount of money into the desired slot of The B.A.N.K. and close the lid. A time interval would be selected from a short-term setting (7 or 30 days), or long-term setting (90, 120 or 365 days). Once the desired time is indicated and the money is placed in the proper slot, a timer would begin to count down on the lid of the box, and a locking mechanism would activate, denying access to the contents of the box until the expiration date was reached.
"I had problems saving money, and I found that 85% of Americans suffer from this same problem," said the inventor. "To force people to save money, I came up with a more advanced piggy bank."
InventHelp is attempting to submit the invention to companies for review. If substantial interest is expressed, the company will attempt to negotiate for a sale or royalties for the inventor. For more information, telephone Dept. 13-CCP-758 at (800) 851-6030.
Manufacturers interested in reviewing additional inventions and new product ideas can contact InventHelp's marketing partner Intromark by filling out an online request to review new product ideas here.
# # #