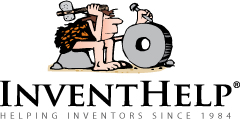 PITTSBURGH, PA (PRWEB) April 26, 2017
InventHelp, a leading inventor service company, announces that one of its clients, an inventor from Michigan, has developed a bra that is designed to provide an enhanced, sexy appearance. This invention is patented and a virtual prototype is available.
"The Natural Look Brassiere" would help make a woman's breasts look more shapely, and could help a woman feel sexier. Helping to enhance confidence and comfort, the idea is designed to attract attention for women. Featuring a distinctive design, it's ideal for women with small breasts.
The foundation garment would resemble traditional bras in design, however unlike standard bras, the invention would contain molded sections of foam, which would protrude from the cups to resemble nipples. Alternatively, the bra could contain hook-and-loop fastener components on the exterior of the cup through which various sizes of nipples could be secured. It would be possible to produce this bra in various sizes and colors, and with a plethora of decorative designs.
"I want women to feel comfortable and confident in their clothing," said the inventor. "I feel that many women, especially those with small breasts, do not feel sexy in what they are wearing. That is why I came up with this improved bra."
InventHelp is attempting to submit the invention to companies for review. If substantial interest is expressed, the company will attempt to negotiate for a sale or royalties for the inventor. For more information, telephone Dept. 13-TPA-1965 at (800) 851-6030.
Manufacturers interested in reviewing additional inventions and new product ideas can contact InventHelp's marketing partner Intromark by filling out an online request to review new product ideas here.
# # #