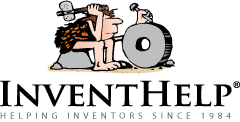 PITTSBURGH, PA (PRWEB) February 13, 2015
InventHelp, a leading inventor service company, announces that one of its clients, an inventor from California, has designed a machine that could shred plastic bottles and containers for easy storage before being recycled. This invention is patented and prototype is available.
"The PB Shredder" could provide a convenient way to store plastics without taking up too much room. This eliminates multiple bags of recyclable plastics cluttering a household or garage. With automatic operation to facilitate easy use, the invention would enable individuals to save even more plastics to receive more redemption when recycling.
The shredder would be made of durable plastic, with a trash canister featuring a wide top. The square-shaped shredder has a lid with an included sensor switch. When the lid is closed, it triggers a sensor located on the device that powers on the unit Steel blades would be located under the lid and would spin to shred the plastic into small strips. To operate The PB Shredder, an individual inserts a bag into the canister and replaces the shredder lid. They then lift the lid and insert a plastic bottle or container, press the lid down and release. The unit would automatically shut off after shredding is complete. Variations on the idea could include a circular module that has a feed opening on the side and shreds down into the bin.
"I didn't like how much space plastic bottles took up while I saved them for recycling," said the inventor. "I wanted a convenient way to store the plastics and have them take up less room. My invention provides an easy way to minimize the size of bottles and containers and allows more to be fit into bags to take to the recycling center."
InventHelp is attempting to submit the invention to companies for review. If substantial interest is expressed, the company will attempt to negotiate for a sale or royalties for the inventor. For more information, telephone Dept. 09-RLN-400 at (800) 851-6030.
Manufacturers interested in reviewing additional inventions and new product ideas can contact InventHelp's marketing partner Intromark by filling out an online request to review new product ideas here.
# # #