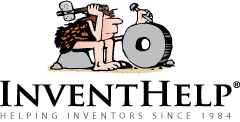 PITTSBURGH, PA (PRWEB) January 14, 2016
InventHelp, a leading inventor service company, announces that one of its clients, an inventor from Pennsylvania, has designed an accessory that could enable a user to carry multiple bags without the handles hurting or cutting into his or her hands. This invention is patented.
"The Roni" would be producible from rubber-coated plastic and fit between the user's hand and bag handles. The design could provide and easier, more ergonomic way to carry multiple bags. The invention would distribute weight evenly on the hand which could help to avoid strain and pain. The accessory would be easy and safe to use as it does not feature any sharp edges. The compact Roni can fit in a shirt pocket or purse and is ideal to transport bags, paint buckets, hunting and fishing gear, and more.
The Roni unit would be comprised of plastic and rubber. The unit would feature flared edges and a curved body. The medium size would measure 4-1/2 inches long at the largest portions (top and bottom) and 3-1/2 inches long at the narrow center, and 3-7/8 inches wide. The flanges on either side are ¼ inch wide. The length of the small version is 3-1/4 inches; the length of the large version is 3-1/4 inches. The gap between the two flanges at the top measures 3/8 inch wide. The underside of the holder features a 3-1/4 inch circumference. The user would fit the Roni into the palm of the hand then slide the bag handle over it. This would keep the weight of the bags from concentrating on only one area of the hand. The unit doesn't turn in the user's hand. Both ends of the accessory would be the same, and it will not feature sharp edges to catch, snag or tear. The Roni could be producible in three sizes: large, medium and small, which are all small enough to be placed in a shirt pocket, purse, glove-box, gear packs, etc. The invention could include channel bars on each side, which could have tapered ends and help with the insertion of bag handles.
InventHelp is attempting to submit the invention to companies for review. If substantial interest is expressed, the company will attempt to negotiate for a sale or royalties for the inventor. For more information, telephone Dept. 13-LCC-188 at (800) 851-6030.
Manufacturers interested in reviewing additional inventions and new product ideas can contact InventHelp's marketing partner Intromark by filling out an online request to review new product ideas here.
# # #