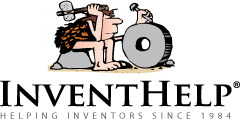 PITTSBURGH, PA (PRWEB) February 08, 2017
InventHelp, a leading inventor service company, announces that one of its clients, an inventor from Colorado, has designed a personal motorized scooter that allows for easy access to and support in a roll-in shower stall for a physically disabled person. This invention is patented and a prototype is available.
The "S.A.S.S.Y. (Sit and Shower Yourself Safely) Shower Turtle" would eliminate the need for assistance and help ensure safety by preventing a physically disabled person from falling on wet surfaces in their own home. It provides the individual with privacy, convenience, the ability to choose their schedule and dignity. It will also be suitable for use in homes, hospitals, assisted-living facilities and nursing homes. According to the inventor, this invention will drastically decrease injury to patients and prevent back injuries to nurses and caregivers by eliminating the need to transfer to a shower seat.
The waterproof unit would hold up to 250 lbs. The compact frame allows for a turning radius of 360-degrees, and it features an electric motor-driven transaxle with its own electric charging system. The scooter would also include a key-activated ignition and a height-adjustable seat.
"My wife has MS, which requires her to ride around on a scooter," said the inventor. "Since conventional scooters aren't designed for use in the shower, we decided to develop a modified scooter that enables her to shower on her own."
InventHelp is attempting to submit the invention to companies for review. If substantial interest is expressed, the company will attempt to negotiate for a sale or royalties for the inventor. For more information, telephone Dept. 12-DVR-575 at (800) 851-6030.
Manufacturers interested in reviewing additional inventions and new product ideas can contact InventHelp's marketing partner Intromark by filling out an online request to review new product ideas here.
# # #