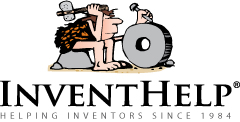 PITTSBURGH, PA (PRWEB) April 24, 2015
InventHelp, a leading inventor service company, announces that several of its clients, inventors from Oregon, have invented a device that provides a quicker and easier way to ensure that a truck's axles are positioned correctly and legally. This invention is patented and prototype is available.
"The Spike" could help to easily confirm that a truck's axles are at a legal distance from the kingpin when sliding the axles under a trailer. This helps to eliminate the need for a trial-and-error process, and could also help to save time and effort. The Spike could also reduce the risk of injury during inclement weather. The product promotes compliance with the Bridge Law of the state, and features a compact, easy-to-use design.
The device would feature a thin transmitter, a chrome-like magnet mounted to a bracket via four screws, a thin receiver, a small chip with an antenna and a sensor. The transmitter would include a magnet detector with a 3,000-foot range. The receiver would feature a circuit board, light, buzzer and On/Off switch, and a belt-clip holder for magnets is featured on the side of the receiver. To use, the individual would mount the receiver on the cab's dashboard, mount the magnet bracket to the sliding frame of the trailer body and mount the transmitter to the trailer body where the stationary wheels are. As the user slides the trailer, the magnet would pass over the transmitter, which detects the magnet, then sends a signal to the receiver in the cab. This then would activate the light and buzzer, which alerts the user that the axles are a certain distance from the kingpin. The individual could then push the pin-locking handle back in, setting the pins in the right holes and locking the wheels at the correct distance.
"At many pick-up and drop-off sites, a truck driver is required to slide the axles of the trailer to the rear in order to align the trailer's height with the height of the loading dock," said the inventor. "The process to check if the pin is back in the right position can be quite a tedious process, so I invented an easier, time-and-effort-saving way of doing it."
InventHelp is attempting to submit the invention to companies for review. If substantial interest is expressed, the company will attempt to negotiate for a sale or royalties for the inventor. For more information, telephone Dept. 10-JMC-949 at (800) 851-6030.
Manufacturers interested in reviewing additional inventions and new product ideas can contact InventHelp's marketing partner Intromark by filling out an online request to review new product ideas here.
# # #