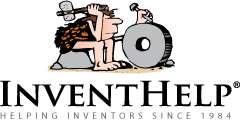 PITTSBURGH, PA (PRWEB) November 25, 2015
InventHelp, a leading inventor service company, announces that one of its clients, an inventor from Utah, has designed a pair of fenders that could prevent mud, snow or water from flying up onto the cab windows and mirrors of a grader. This invention is patented.
"The Taylor Pro" would secure in front of the drive wheels behind the cab steps via mounting plates and cross braces. The invention would repel mud and/or snow as the wheels turn, which would maintain clear windows and mirrors of a grader cab when in operation. Ideal for private, county and state contractors and graders, The Taylor Pro is designed to promote safety and efficiency.
The Taylor Pro would consist of two curved units producible from metal and plastic. Each unit would measure 48 inches long, 18 inches wide and feature a mounting plate with four ½-inch holes. A fender would be attached to the plate and include a cross brace, two gussets and a clevis pin on a detachable 2-inch pipe. A steel plate would be located at the end of the steel pipe. The plate would measure 4 inches by 14 inches by ½ inch. The user would drill two back holes into the cab plate so that he or she can secure the unit via bolts through the two existing front holes and the newly drilled holes. The existing holes would be for the step already on the grader. Two units would then be installed in front of the drive wheels behind the cab steps so that they prevent mud, snow and water from being flung upward. The unit can be removed easily by unlatching the pin. Variations of The Taylor Pro could include different colors and sizes.
InventHelp is attempting to submit the invention to companies for review. If substantial interest is expressed, the company will attempt to negotiate for a sale or royalties for the inventor. For more information, telephone Dept. 12-STU-1801 at (800) 851-6030.
Manufacturers interested in reviewing additional inventions and new product ideas can contact InventHelp's marketing partner Intromark by filling out an online request to review new product ideas here.
# # #