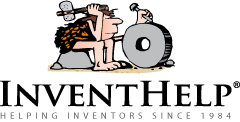 PITTSBURGH, PA (PRWEB) April 07, 2016
InventHelp, a leading inventor service company, announces that one of its clients, an inventor from Florida, has designed a cart modified to simplify the transport of a wide array of tools. This invention is patented.
"Tool Tote 2" would include casters on the bottom and two wheels on the back for ease of maneuverability. A tool apron would encircle the top of the box. The box itself would include six storage drawers with organizers for small supplies. This design could keep all tools easily visible for quick and easy access, eliminating the need to rummage around for tools. The unit would be large enough to hold a circular saw, with cords or other power tools or miscellaneous equipment. The invention could save a user from having to make as many trips back and forth to the truck to get supplies.
Tool Tote 2 would consist of a tool cart that would feature an apron wrapped around the top with an array of pouches and pockets. The box would feature drawers or storage trays that could open easily from both sides with boxes for drill bits, screws, tape, and more. The bottom of the box would feature four casters. Two of the casters would lock so that the box would not shift during transport. Two large wheels on the back would allow the cart to be pulled along easily on all types of terrain. These wheels could also allow the cart to be pulled up curbs with ease. The large wheels would keep the cart perfectly balanced when in the tipped position. The cart can be separated into two halves for easy handling and storage. The cart would include a support under the apron pockets so that they do not get in the way of the drawers and tear prematurely. The cart would also include an extension handle that could collapse for storage. Tool Tote 2 could be produced in different sizes and versions.
InventHelp is attempting to submit the invention to companies for review. If substantial interest is expressed, the company will attempt to negotiate for a sale or royalties for the inventor. For more information, telephone Dept. 12-FLA-2365 at (800) 851-6030.
Manufacturers interested in reviewing additional inventions and new product ideas can contact InventHelp's marketing partner Intromark by filling out an online request to review new product ideas here.
# # #