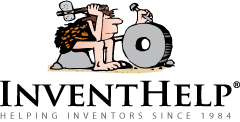 Pittsburgh, PA (PRWEB) May 16, 2014
InventHelp, a leading inventor service company, announces that one of its clients, an inventor from Ohio, has designed an accessory to keep rolled toothpaste tubes from unrolling. This invention is patented.
"Tube Clip" would slip over the bottom of the toothpaste tube to prevent the rolled portion from unrolling, allowing the toothpaste to remain ready for use at the spout at the end of the tube. Users would roll the tube then place the clip at its bottom. The clip would be simple to use and could also be utilized for other products packaged in tubes, such as caulking or topical ointments.
The product would be designed as a three-pronged plastic or plastic-coated wire clip measuring 1 1/2 –inches long by 1 1/2- inches wide, with ends tapered for ease of application. It could be produced in multiple colors and sizes to meet different consumer needs. The middle prong, which would be placed over the bottom of the tube, would be raised at the base for added strength and for tube space when folded.
"When toothpaste tubes used to be made of aluminum, you could roll them up as you squeezed out the contents, and the tube would stay rolled up," said the inventor. "The new plastic tubes will not stay rolled up like the old aluminum ones, which is why I came up with this clip."
InventHelp is attempting to submit the invention to companies for review. If substantial interest is expressed, the company will attempt to negotiate for a sale or royalties for the inventor. For more information, telephone Dept. WGH-4299 at (800) 851-6030.
Manufacturers interested in reviewing additional inventions and new product ideas can contact InventHelp's marketing partner Intromark by filling out an online request to review new product ideas here.