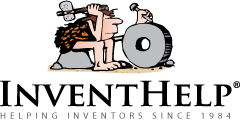 PITTSBURGH, PA (PRWEB) August 14, 2015
InventHelp, a leading inventor service company, announces that one of its clients, an inventor from Massachusetts, has designed a machine that could easily transport personal items to and from a beach. This invention is patented and a prototype is available.
The "Trak Wagon (TRAGON)" could help beach goers to carry chairs, coolers, beach toys, fishing rods and other items over the sand quickly and easily. The product could be used outdoors in many locations in addition to the beach.
The motorized cart would feature a dual track assembly much like a tank that would ride over the sand easily. The main body would be constructed from aluminum or tough plastic that would house the motors, the battery and some storage. To use, an individual would load the cart, then use the included joystick to guide the Tragon to a desired spot. Possible features could include a solar battery charger, cup holders, side rails, fishing rod holders, a 12-volt power outlet, a radio or MP3 player, storage compartments and front and rear lights. If driving to the beach, the Tragon could be easily transported in one's truck or SUV.
"While renting a beach home in Salisbury Beach, Mass., I noticed a lot of people walking down to the beach struggling to carry all of their beach stuff for great distances," said the inventor. "Salisbury Beach has many huge neighborhoods within walking distance to the beach, but the only way to the beach is to walk or get dropped off because there are no parking lots adjacent to the beach. The Tragon could carry all of their beach gear to the boardwalk and then right out onto the sand to their spot. I believe there are many such areas like this in the country."
InventHelp is attempting to submit the invention to companies for review. If substantial interest is expressed, the company will attempt to negotiate for a sale or royalties for the inventor. For more information, telephone Dept. 09-BMA-3622 at (800) 851-6030.
Manufacturers interested in reviewing additional inventions and new product ideas can contact InventHelp's marketing partner Intromark by filling out an online request to review new product ideas here.
# # #