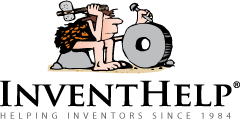 PITTSBURGH, PA (PRWEB) February 24, 2017
InventHelp, a leading inventor service company, announces that one of its clients, an inventor from California, has redesigned a 5-gallon water bottle that would be safer and much easier to use. This invention is patented.
"Turn-A-Top" bottles would feature a screw-on-cap on the top/bottom. As the water level decreases, the user would unscrew the cap and pour in more water. This design would allow water to be added continually and eliminate the hassle and frustration of lugging a heavy water bottle to the cooler and hooking it up. The invention could save a user from the back strain involved in changing heavy water bottles in and out, as well as spills and messes.
Turn-A-Top would normally consist of a 5-gallon water bottle that is cylindrical in shape and measures 19 inches tall and 32 inches in diameter. Safety can be stressed by producing and selling the bottle without BPA - a toxic chemical in existing bottles that is linked to health risks. The base of the bottle would include a screw cap. The screw portion would attach to a thin, plastic plate with an outside diameter of 7 inches and an inside diameter of 5 inches. The cap would feature a handle in the form of a "+". The invention could be offered with a plastic wrench that could be molded to fit over the cap. The handle would provide leverage to tighten or loosen the cap .When the water level is low, and the timing is convenient, a user would unscrew the top, pour in water and screw on the top. Variations of Turn-A Top would include the bottle produced in a square designs, and the cap could be a flap cap to help keep the water clean. The inventor suggests that the bottle would feature a label reading, "THIS BOTTLE IS SAFE TO USE! It does not contain BPA, and the bottom screw cap overcomes the fear and hazards of lifting and balancing some 40 pounds while placing the bottle on top of the tank."
InventHelp is attempting to submit the invention to companies for review. If substantial interest is expressed, the company will attempt to negotiate for a sale or royalties for the inventor. For more information, telephone Dept. 10-SFR-380 at (800) 851-6030.
Manufacturers interested in reviewing additional inventions and new product ideas can contact InventHelp's marketing partner Intromark by filling out an online request to review new product ideas here.
# # #