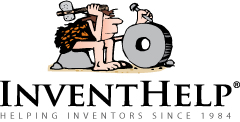 PITTSBURGH, PA (PRWEB) August 21, 2015
InventHelp, a leading inventor service company, announces that one of its clients, an inventor from Canada, has designed a home entertainment system keeps a flat screen television and accessories easily accessible. This invention is patented and a virtual prototype is available.
The "Ultimate Shelving" could provide space to store components and prevents clutter from wires. The invention would eliminate the need to drill multiple holes in the wall, and frees up space in a room. It also ensures that remote controls function properly. Easy to install, the Ultimate Shelving features an attractive design to enhance a room's décor.
The shelving system would be designed for use with a flat-screen television and related components. Made of lightweight aluminum, it could be painted in black or silver. A TV stand sits at the top consisting of two vertical posts, with holes to accommodate screws to attach the television. One shelf would be located near the bottom of the unit, and the other shelf would be placed slightly above. These shelves could house DVD players, gaming systems, cable boxes, etc. The height-adjustable shelves can be moved easily as needed.
"After we installed a flat-screen television on the wall at home, we saw the need for a new way to store our DVD player and cable box," said the inventor. "We created the Ultimate Shelving to keep all of our components by the television. Also, because this unit causes everything to swivel in unison, the remote controls will work properly."
InventHelp is attempting to submit the invention to companies for review. If substantial interest is expressed, the company will attempt to negotiate for a sale or royalties for the inventor. For more information, telephone Dept. 10-TOR-8629 at (800) 851-6030.
Manufacturers interested in reviewing additional inventions and new product ideas can contact InventHelp's marketing partner Intromark by filling out an online request to review new product ideas here.
# # #