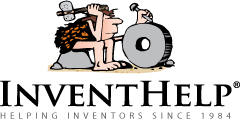 PITTSBURGH, PA (PRWEB) January 21, 2015
InventHelp, a leading inventor service company, announces that one of its clients, an inventor from New Jersey, has designed a set of accessories for use with a standard patio umbrella. This invention is patented.
The "Umbrella Accessory Organizer" would fit around the umbrella pole and hold a variety of picnic supplies, such as napkins and paper towels, utensils, glasses, condiment bottles, spices and more. The unit would organize picnic food and supplies in a neat, decorative fashion while ensuring that the items do not blow away or become infested with ants or other bugs. Easy and convenient to use, the interchangeable design could let the user pick which holders are needed.
Umbrella Accessory Organizer would consist of a set of plastic circular holders that would be designed to fit around the pole of a standard patio umbrella. The set would include holders for the following items: paper towels, napkins, crudités, utensils, wine glasses, and trash bags. The paper-towel holder would hold two rolls of towels and come in two different designs. The holder would be hollow and include lights so that it could be seen or blink at night. The first design would include two 6-inch rods to hold the towels in place, with a 3-inch vertical section to prevent towels from unraveling. The second design would consist of two holders that pin the paper towels in place. The napkin holder would feature two napkin compartments, one on either side of the pole. The compartments would be made from wire mesh and would include a spring-loaded arm that would hold the napkins in place. The crudité holder would include a variety of triangular compartments to hold various raw vegetables.
It would also include optional folding legs. The utensil holder would consist of a 5-inch tall cylinder for spoons, knives, forks and more. The holder for trash bags would be designed for placement underneath the table. The bags would be contained via spring-loaded lock and could be accessed as needed. All holders would consist of two half-moon pieces that would interlock together around the perimeter. A user would open the desired holder and place it around the pole, then lock it in place. The holder would be held snugly in place on the pole via a bushing/gasket that would fit around the pole. The Umbrella Accessory Organizer could include lights for use at night, and the lights could be dim so as to not attract any bugs. The invention could be produced in a variety of soft colors, and with different locking mechanisms and paper holders.
InventHelp is attempting to submit the invention to companies for review. If substantial interest is expressed, the company will attempt to negotiate for a sale or royalties for the inventor. For more information, telephone Dept. 11-NJD-307 at (800) 851-6030. Manufacturers interested in reviewing additional inventions and new product ideas can contact InventHelp's marketing partner Intromark by filling out an online request to review new product ideas here.
# # #